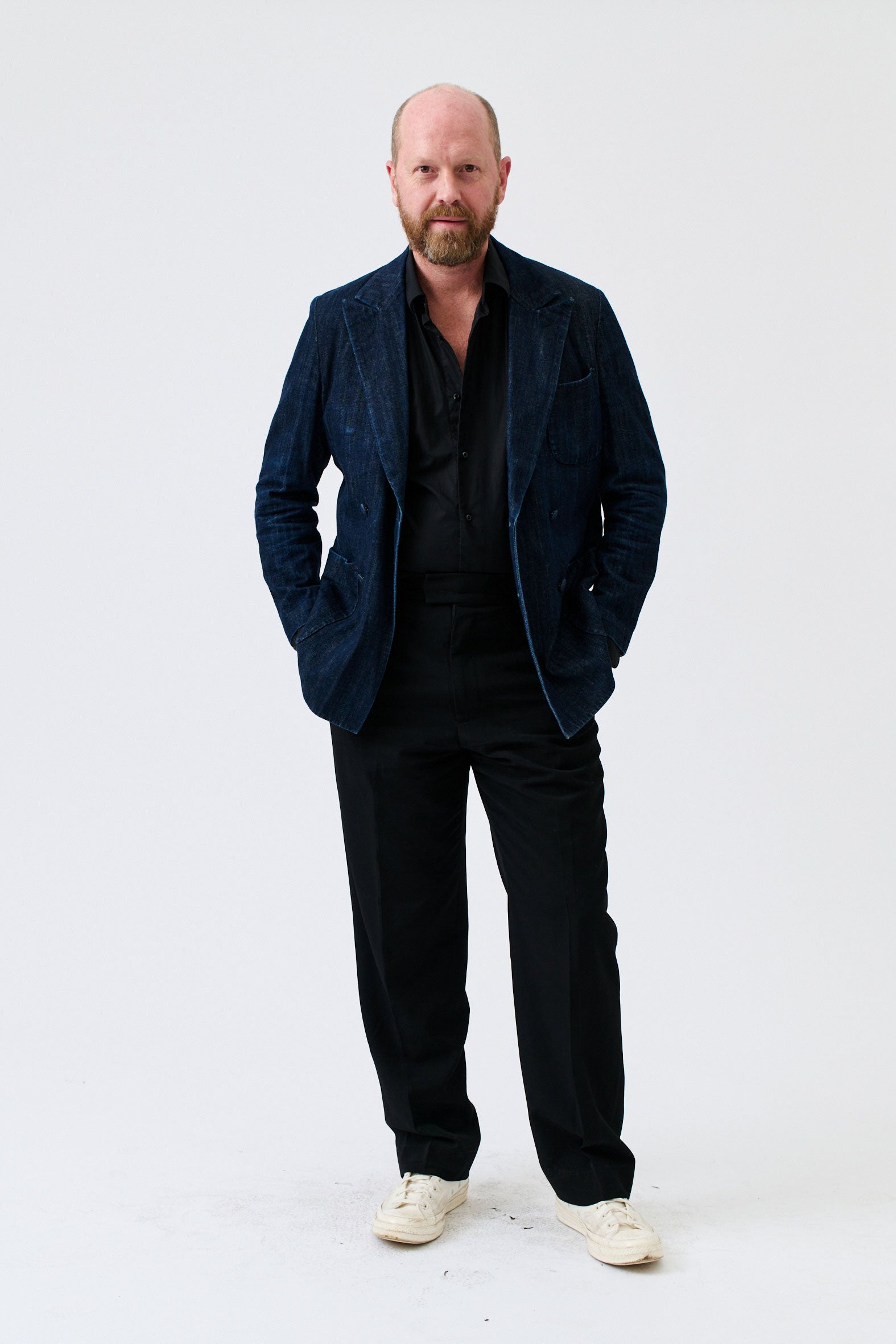 ABOUT
Daniel Wingate received his BFA in Fashion Design at Parsons school of Design in New York, and was hired in design departments at Geoffrey Beene and J.Crew before leaving for Europe in 2001 in order to take the position as Design Director at Strenesse. After that he joined Marc O'Polo and Hugo Boss Woman until hired by Escada in 2004, where he became Creative Director of the Escada and Escada Sport collections from 2012-2017.

WINGATE Collection is the brainchild of his visionary, international experience in the women's luxury market. Ageless, Sizeless and Fearless are the key words and design philosophy for Daniel Wingate.

WINGATE is a two season concept each year that is produced exclusively in Europe and innovative in its inclusive designs for all women of today.
»WINGATE is my statement. After years of experience designing in the US and Europe for many distinguished brands, I felt the need to create my own collection for all women looking for confident, bold, and beautifully made clothes.«
AGELESS
Designing for the woman of today, Daniel Wingate is convinced that clothes should be timeless and as season-less as possible. Personally, he himself has a niece in her twenties, a sister in her fifties and mother over seventy, and aims to create designs that are desired by all generations. Every garment is tested with the question:

'Will it make one feel and look Ageless?'
SIZELESS
Sizing is important at WINGATE as the main goal is to be inclusive in fit, yet exclusive in quality and style. The collections size chart is simplified by a sizing system that assists in an easier fit and saves one time: 0 / EU34-36 – US4/6, 1 / EU38-40 – US 8/10, 2 / EU42-44 – US12/14, 3 / EU46-48 – US16/18, 4 / EU50-52 – US20/22 (Please refer to our
size guide
for additional information).
Real clothes that fit real women.
FEARLESS
WINGATE celebrates women with character, those who are dynamic, a delight to the party, and women not afraid of embracing every crease and curve they might have. She stands for comfort not conformity, is bold not boring, a beauty that is characterized by her fearless esprit.